THE SIGNATURE ADVANTAGE
Our family is always available to help with any aspect of your project. Whether that is a simple question about how to begin the bidding process, or a detailed explanation of how the project is going, there is always a friendly member to answer your call, email or set up a time to meet with you in person.
Even before a project is awarded our team will meet with owners, boards, or committees to help answer questions and ensure that all parties involved in making decisions about the project are not only informed on all aspects, but have had a chance to ask their own personal questions. We find that projects go much more smoothly when all members of the board or committee have a clear vision and accurate expectations about the impending project.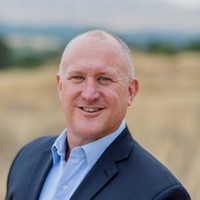 BRANDON MORFORD
CEO
Brandon comes to SPC with over 20 years of experience in providing strong leadership and results-oriented management to organizations by successfully improving their business capabilities, systems, processes, and overall performance. With his diverse management background, Brandon has worked with entities of all sizes from privately held companies to Fortune 500. Brandon utilizes 10+ years of construction industry experience to foresee issues before they become problems, focuses resources on providing innovative solutions, and always emphasizes customer service as the company's number one priority. Brandon's roles have included overseeing global company operations and management of its day to day activities to ensure productivity, efficiency, and financial targets are met so client expectations are always exceeded.
ERIK OLLER
COO
Erik first began working in the construction industry in 1999. He spent the next five years managing and developing a division for one of the largest painting contractors in the state of California. In 2004 Erik began working with a multi-billion dollar global corporation. Over the next few years Erik took on many different roles and responsibilities within this large company. Through this experience Erik became uniquely versed in Customer Solutions and Logistics.